Free Oil Change For Teachers & Hospitality Workers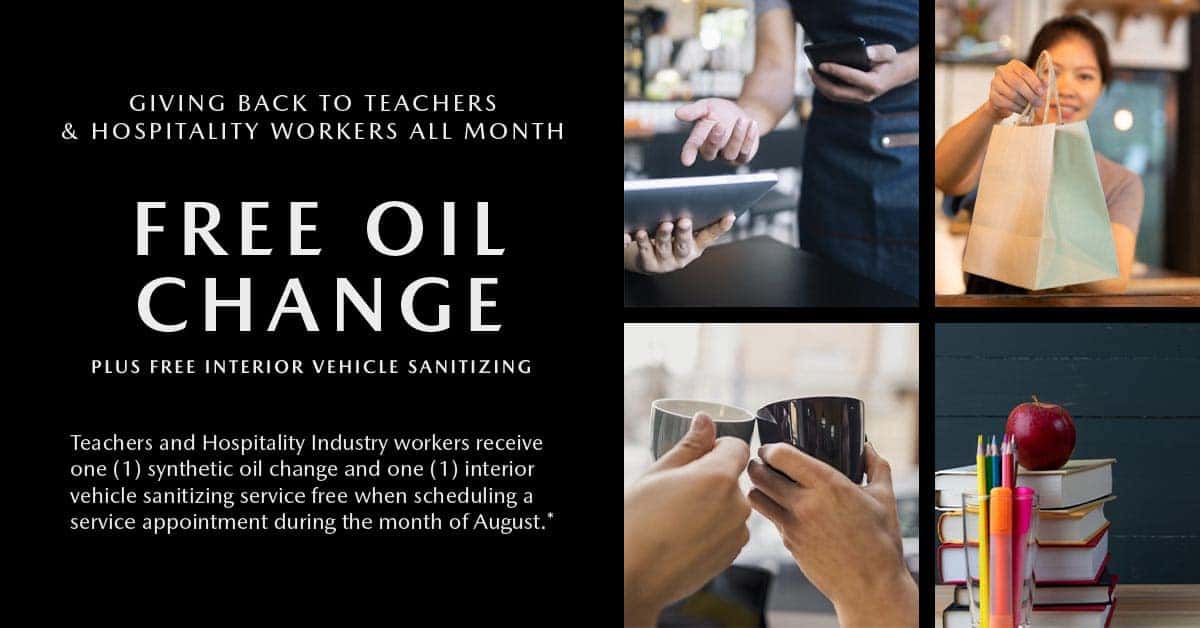 As we head into the new school year and life begins returning to normal, we would like to show appreciation for the essential workers that are on the front lines daily. Teachers play an important role in shaping young minds to become tomorrow's leaders. Hospitality workers at local theme parks and restaurants are important to recovering Florida's tourism industry.
If you're a teacher or hospitality worker in the state of Florida and you're in need of an oil change, we would like to thank you with one (1) free oil change and one (1) free vehicle sanitizing service. Let us bring peace of mind to your transportation and health needs in these confusing times.
From all of us at Sport Mazda, thank you for making this community great.
Up to 5 liters of synthetic oil at no cost. Appointment availability may be limited. Contact Sport Mazda for full details and qualifications. Taxes not included. Any additional services recommended by your service advisor will be presented for authorization. If additional service is authorized, costs associated with suggested services are not included in this offer. Offer available to standard make cars only, exotic vehicles and other exclusions may apply. Must schedule your service appointment by 8/31/2020. Offer expires at the end of 8/31/2020.