Sport Mazda named DealerRater's Florida Mazda dealer of the year!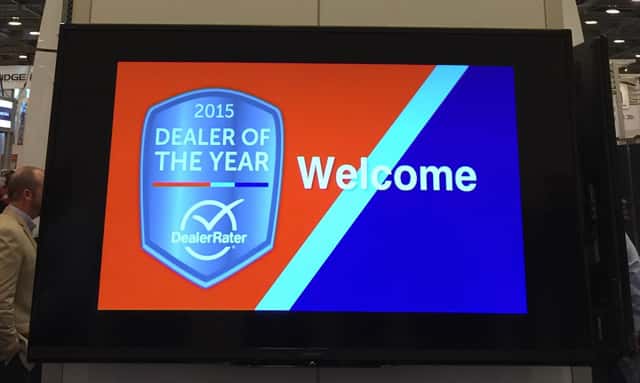 This past weekend at the National Automobile Dealers Association Convention in San Francisco, DealerRater.com announced the 2015 Dealers of the Year.
We are excited to share that Sport Mazda has been named DealerRater's Florida Mazda Dealer of the Year for a third year in a row!
Jay Mealey, General Manager and President of Sport Mazda, was in attendance as the corks were popped to celebrate another milestone in recognition for the excellent customer service the Mazda Experts at Sport Mazda deliver to every guest.
We would like to thank every guest that visited our dealership and felt the need to share their experience on DealerRater.com. We couldn't have done it without you!
Here are just a few things our customers said last year that helped earn Sport Mazda its recognition:
"I don't usually write reviews unless it's deserved. I've been very pleased with the service I've been getting at Sport Mazda service department. Customer service is handled with the utmost professionalism and courtesy." – cpnfantstk (9/24/2014)
"From the time we got to the dealership until we left, we experienced kind, respectful, professional people." – Diana Taylor (9/14/2014)
"I've been getting my Mazda serviced here since I moved to Florida 2 years ago. It's literally most positive and successful service experience every time." – LizCK (8/7/2014)
"My recent buying experience was one of the best I've had over buying dozens and dozens of vehicles over the years." – aeames – (7/9/2014)
"I have to make sure you guys hear this. From the first moment I stepped into the dealer, I was treated amazingly. I went to this specific dealer because I was referred by a friend, and I have to say it was the best experience I have ever had." – danny4life (5/29/2014)
If you have been a customer of ours that had an excellent experience during your sales or service appointment, we would appreciate hearing about it. Visit our testimonials page to learn how you can submit a review of your experience with the Mazda Experts on different testimonial sites.
We are looking forward to another year of delivering more of the excellent customer service our guests are used to!