Our "Make My Deal" Shopping Tool | Get Your Out The Door Price
Work anonymously with a Sales Manager and get your "Out the Door Price"
How This Works
Once you find a vehicle you like on our Website, see what your exact Terms and Bottom line Price on that vehicle will be by clicking the "Get Out-the-door Quote" in the Vehicle's Shopping Tools Section. You can actually privately & even anonymously communicate with a dedicated Sales Manager at our dealership and avoid any unwanted emails or phone calls while you shop and compare prices. Any information  you send DOES NOT represent a binding offer or signal your "intent" to do business with Sport Mazda. It does, however, provide you a private webpage where you can see your actual terms, bottom line price and our Manager comments pertaining to the vehicle of your choice. Safely, Anonymously and Securely with no Obligation to purchase.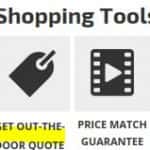 Complete these steps to get your accurate Bottom Line Price
Find the New Mazda you are interested in and Click the GET OUT-THE-DOOR QUOTE
Enter your Trade-in to get your Kelly Blue Book estimated trade value
Select your estimated credit score tier and desired term length for financing
Enter your cash down amount
Choose to Save & Send to Dealer
The dealership representative will only see your first name and will not have your email address or contact information. You will receive an alert from MakeMyDeal when our dedicated dealership representative responds to your offer. Once you are certain this is the Vehicle, Price and Terms you want to lock in, you will receive a MakeMyDeal Certificate. This way we can hold the vehicle for you and arrange a VIP expedited Appointment in your name.
MakeMyDeal.com General Questions & Answers
How can I get started?

Begin by visiting a New Mazda details page on our Website select the Shopping Tool "Get Out the Door Price" on any vehicle page to create or save your first offer.
What happens after I send my offer?

A dealership specialist will review your offer and respond by "accepting" or "countering" your deal and giving you more information regarding your potential transaction
How long does it take?

Each offer is reviewed by a live dealer specialist who will take into account the vehicle, your asking price, trade-in estimates, and any available discounts, rebates or incentives that can be applied. During business hours, this may take up to 60 minutes depending on traffic in-store.
Why is a "Payment Range" used?

We use a payment range to provide you the ability to receive quotes for a vehicle without supplying your personal information. Our payment range is the result of the estimates we use to calculate your Total Amount Financed. These estimates include Taxes, Trade-In Values, Registration Fees, and Financing. Taxes are determined based on residency location and your address is required to provide accurate values. Your credit terms are estimates based on a credit score you provide. This is not an offer or a commitment to lend. All financing terms and conditions are subject to full credit underwriting and require a review of your credit history by a lender. Trade-In values are estimated based on your identified condition and the actual vehicle appraisal is subject to physical inspection and market conditions relevant to each store. For these reasons, we created a payment range so that shoppers can get a better understanding of their payment ranges without providing all of their personal information. Of course, when you are ready to move forward with a particular deal, you will be able to complete a credit application and provide the necessary details to confirm your exact monthly payment.
What happens when I "accept" an offer?

The dealership will be notified to confirm availability, reserve your vehicle, and send you the MakeMyDeal certificate to lock-in your deal. Each dealership can set their own policy for holding a vehicle, so pay close attention to your certificate expiration date (typically 24-hours). You will be sent instructions from the dealer to finalize the purchase of the vehicle at the dealership and complete the necessary paperwork. Typically you can complete the credit application online before visiting the store. Please note all deals are subject to credit approval, trade-in inspection, registration and dealership fees, and expiration.
What information does the dealership receive?

MakeMyDeal shows the dealer your first name matched with a random 4-digit code. The dealer will receive vehicle offers you send which may include an Offer Price, Trade-In information, Estimated Credit, and desired Cash Down. The dealership will NOT receive your email address, zip code, or additional contact information unless you expressly provide them the information upon Deal Acceptance or within a message communication during negotiations. When you decide to accept an offer, only then will you be asked for your contact information to facilitate the transaction before you arrive at the store.
When is my information shared with the dealer?

When you "Accept" an offer, we required the dealer to reserve the vehicle at the dealership. At that time you will be notified that your information will be shared with the dealership once they confirm the vehicle is available and they are holding it in your name.
Why do you ask for my email, zip code, and any other personal information?
We ask for your email so that we can send you updates and alerts on the deals that you create in your account. Your zip code is used to provide the most accurate estimates on your trade value based on your local market. We collect this information securely, and never share details with a dealership or third party unless we receive your consent.