Mazda Brake Service
Your Mazda Brake Service Center
At the Don Mealey's Sport Mazda Service Center, we provide the Mazda brake service in Orlando, Florida that will keep your car prepared in the event of a sudden stop. As Central Floridians ourselves, we know how stop-and-go traffic gets here, especially the afternoon traffic jams on I-4 near downtown Orlando which causes a great deal of burden on your brakes.
Whether your new or used Mazda vehicle needs new brakes or you feel the need for a technician to inspect your brakes, the Don Mealey's Sport Mazda Service Department team of experts technicians are happy to help you with thorough Mazda brake service!
SCHEDULE SERVICE CONTACT SERVICE SERVICE COUPONS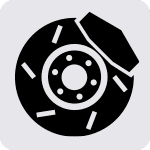 Quick Service Tip
Hearing a scraping sound when you hit the brakes? That means it's time for new brake pads! Neglecting to have your brakes serviced can create costly problems. That's why at Sport Mazda, we use top notch equipment ot help restore your brakes to proper working order.
When visiting the Don Mealey's Sport Mazda Service Department to work on your Mazda brakes, our courteous service writers will give you an estimate of the cost and let you know what needs to be done. They will also inform you of when your vehicle will expected to be ready.
You don't have to purchase you vehicle from us in order to get service from our dealership. You don't even have to own a Mazda to have your vehicle serviced by our team of expert technicians. If you need brake rotors, calipers, pads, fluid, or just a check-up, don't hesitate but please call the Don Mealey's Sport Mazda Service Department or visit our convenient online appointment page to schedule your next visit!