How to Make Your Smartphone Control Your Mazda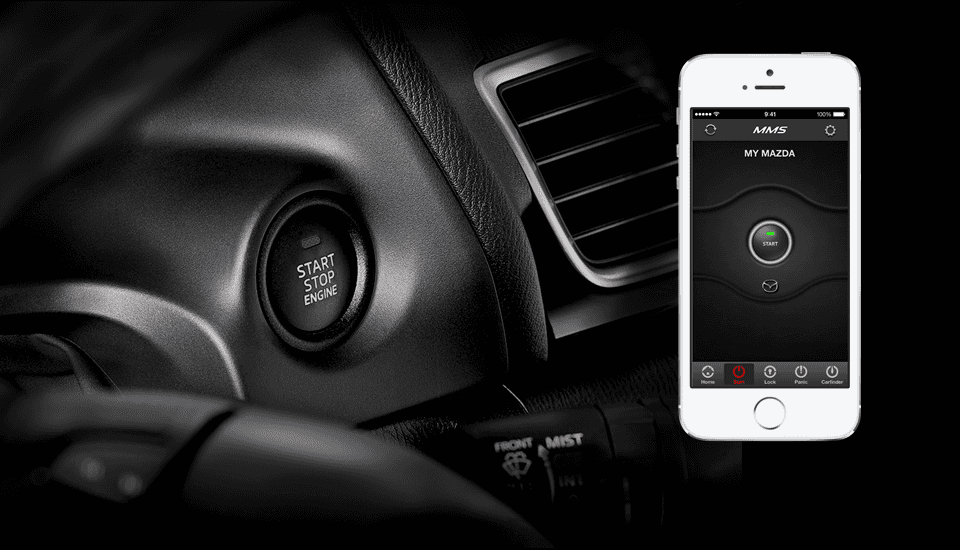 Mazda has brought a brand new feature to its line of affordable Skyactiv models, and it is available right now for the 2016 Mazda6 and CX-5. Mazda Mobile Start, the only Smartphone Remote Engine Start system engineered and designed specifically for your Mazda, is now available from your Sport Mazda Service Center.
Here are a few features of the Mazda Mobile Start App.
Engine Start/Stop: Easily start or stop your engine using your app. When started, your climate controls system will heat or cool the interior of your vehicle to a preset temperature, and even turn on your rear defroster.
Door Lock/Unlock: You can easily lock or unlock your vehicle doors through the app, and get a confirmation that it is done.
Carfinder: Using the latest technology, Carfinder will help you find your car from anywhere.
Panic Alarm: Operate your panic alarm remotely.
The Mazda Mobile Start (MMS) hardware is available now and must be installed on your Mazda to use the MMS App. A one-year free subscription to the App is included with the purchase. The MMS hardware is also backed by Mazda's Genuine Accessory Warranty.
Once the hardware is installed, your new MMS App may be downloaded from Apple I-tunes or Google Play Store.  To check the compatibility of your smartphone to the Mazda Mobile Start App visit the MMS Compatibility List.
Want Peace of Mind, visit Sport Mazda today for purchase and installation.