2016 Mazda CX-9 Live Unveiling
Today is finally the day! After months of waiting, the big day is finally upon us; it's the big reveal of the 2016 Mazda CX-9 at the LA Auto Show and you get to watch it LIVE right HERE starting at 1:30 PST (4:30 EST).
[If you're joining us late, jump straight to the video at the end of the article and you can read the rest later.]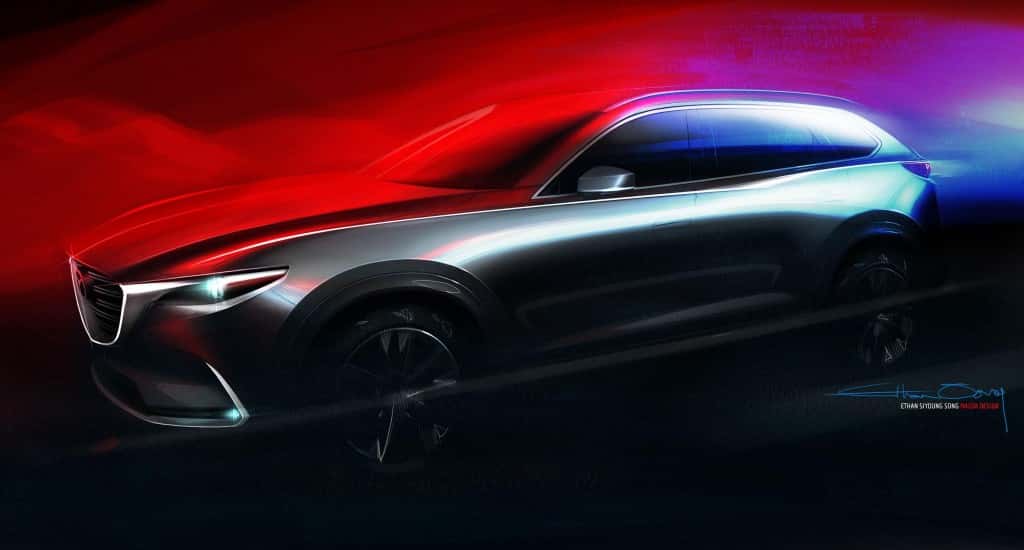 While rumors, spy photos, and potential leaks have swirled, today is the day we get to hear everything straight from the source at the LA Auto Show with Mazda USA.
The Mazda CX-9 is often considered "the elder statesman" and we think the best three-row crossover on the market. With the previous generation being one of the best selling crossovers and a favorite among our customers, we're expecting a strong follow-up to the 2015 version. As a quick reminder, the 2015 Mazda CX-9 was a favorite and Editor's Choice of Car and Driver and rated as one of their Top 5 Recommended Crossovers for 2015 with a 4.5 Star Rating.
"By the numbers, the CX-9 is a competitive performer, but it's really the subjective elements of steering feel, handling response, brake feel, and a general sense of agility that set it apart. The six-speed automatic shifts crisply and the gauge-cluster display always tells you what gear is engaged, even if you're not using manual mode. The rear doors open wide for easy access to the sliding second-row seats and the kid-sized third row." – Car and Driver
Frequently regarded as the crossover for the entire family that drives like a sports hatchback, the Mazda CX-9 is a 273hp fun and safe drive for all. We are absolutely expecting nothing less than an improvement that blows everyone away with performance and looks. And if you miss the livestream, you can be sure to read all about here on the Sport Mazda Blog shortly afterwards.
So without further ado, we bring you the official live stream sponsored by Mazda USA and Don Mealey's Sport Mazda.
If you find the above live stream doesn't work, watch directly at 
www.mazdaLIVE.com