You Spoke – We Listened :-)
As the #1 Customer Rated Mazda Dealer in the Country it has always been OUR GOAL to empower our Customers and provide a truly "transparent" Sales Experience. Many shoppers have no doubt seen our "Why Buy From Us" tenants sprinkled through our Dealership Website & Virtual Showroom:

IT'S ALL ABOUT YOU – We embrace the Internet Auto Buying Revolution!
Female Friendly -No Hassle–No Pressure–Transparent Sales Environment
Don't Let Car Dealers STRESS YOU OUT!
We feel like our customers should have ALL the information when making the final decision regarding their New Vehicle purchase INCLUDING all additional charges and whether or not the dealer charges a Dealer Fee. In 2016 we made the decision to drop our $699 Dealer Fee on New Mazdas leaving only our $175 eTag filing and $250 Pre-Delivery Charge.
This significant decision has helped Sport Mazda Shoppers save over $3,000,000 over the last 3 years and is also the reason we can offer our exclusive "Price Assurance Policy." This simply means that Sport Mazda now has the LOWEST Out the Door Price of any Mazda Dealership in Central Florida – We GUARANTEE IT

Jay Mealey – Owner
Ultimate Value & Lifetime Warranty on New Mazdas :-)
Plus, every new Mazda purchase here at Sport Mazda is also protected by our promise of delivering ultimate value. When you drive off our lot, you don't have to worry about regretting your vehicle decision thanks to our limited lifetime powertrain warranty and 5 day return policy.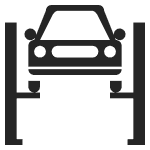 Limited Lifetime Powertrain Warranty
Every new Mazda and select lifetime certified pre-owned vehicles come with Sport Mazda's Limited Lifetime Powertrain Warranty. Simply follow the manufacturer's recommended maintenance schedule and your powertrain is covered for as long as you own the car. The best part is that you don't pay anything for this protection!
5-Day Mazda Return Program
After you've driven home in your new Mazda, if for some reason you are not satisfied with the one you selected, you can bring it back to Sport Mazda and return it for another Mazda. You will have five extra days after the purchase date to make this decision. Contact us for more details on this policy.
Don't take our word for it… Read what our
recent
customers are saying about the
DEAL
they received at Sport Mazda :)

I had a great experience buying a CX-5. Everyone is very friendly and they had the best price I could find in the Orlando area. David was very knowledgeable, friendly and even picked me up from work personally on the day when I bought the car. I would do it again in a second!
---

Got an amazing deal with a brand new Mazda6 Touring. Thanks to Juan Cruz for helping me out and Jason Santiago for closing the best deal I've ever got 👍👍. Definitely well recommended.
---

"Excellent Experience! Kudo's to Kyle"
I just bought a Mazda CX5 from SportMazda. worked with Kyle Whitten and the experience was just great. Was in a very bad mood as the Cory Fairbanks Mazda folks had mistreated me and were extremely dishonest and rude. SportMazda folk's were completely different.They got me the vehicle at the price I wanted, the finance I wanted and the day I wanted. when I went there the car was not available so I was considering going to another dealership but Kyle promised me the deliver the car the next day at my home. His honesty and the respect he showed to me made me give him a chance. Of course he delivered the car as promised. it was an all-around great experience. Please do consider them for your future purchase and STAY AWAY from Cory Banks Mazda.
---

Yup – Craig was great to work with – listened to what I wanted and what I had to spend and we made the numbers work o that everyone was comfortable with the deal. I came away feeling like I did well and wasn't pressured and there was no "nonsense". Nice experience – and nice dealership. Everyone was pleasant and efficient. Much better than the last dealership I dealt with.
---

"ABSOLUTELY AWESOME!!"
Two names you must remember Mark Cappetta and Andrew Toledo. These two guys were wonderful they made the entire process an easy one. They answered all questions (and between my husband and I there were alot), they took thier time with us and weren't pushy. Mark knew my price range and worked within it. I actually got my vehicle for less than what I anticipated paying. We were looking at a few dealerships but what made me decide to go with Sport Mazda was Mark. Sports Mazda has a great team. I will definetly tell anyone car shopping to go with them.
---

Salesperson Barby Irby handled the entire transaction. I contacted her via e-mail and worked the entire deal over the internet and e-mail. No phone calls, no back and forth. Got a 2016 Mazda CX-5 Grand Touring and she had everything ready for delivery to include window tinting upon my arrival at the dealership. The quote she gave me is exactly what I paid. No changes, no hassle with finance, etc. Car was delivered in an hour after signing paperwork and was ready to roll. Painless, Professional, and Pleasant experience.
---

We were recently in the market to replace our 2012 Camry SE, like lemmings we returned to the big dealer by the freeway to purchase our 4th vehicle and as always the pricing games had to be played. Well this time we decided to leave and see what they would do, (they went down $120.00 by text) and look somewhere else.What we found so far has been a no brainer with Sport Mazda and Brian San Pedro. The service and attention to detail was second to none, we named our price (having already played the price game at the other place) and within a respectful amount of time we were within the dollars we requested, for a whole lot more car.The Mazda 6 Touring with sunroof and Bose stereo system. Lenny the used car manger looked at our well maintained car and stepped up on our trade in value to what I felt was the correct price for our trade with zero negotiating. Ray in the contract office made his presentation on additional product in a confident low key manner and we signed and left. Next review will be when we take it in for service and we are looking for the same pleasurable experience.
---

"They made car buying enjoyable"
I hadn't purchased a new car in almost 16 years. Some of the delay was avoidance based on my last experience which included some back-pedaling on offers from 2 other dealerships (one Honda, one Toyota).I did my research before I went to be as informed as I could be ahead of time, but I still needed to do a test drive to make sure that the car I selected would be a good fit for me. I made an appointment with Barby (one of the sales people at Sport Mazda).I was greeted when I walked in the door and had a short wait while Barby was finishing up with another customer. I was offered water while I waited.When we went out to the car for a test drive, Barby walked me through the features and how they worked. Okay, since my last vehicle was pre-automotive digital systems, I still have some learning to do to get my brain to retain all of the information. We went of the test drive and the Mazda 3i Grand Touring Hatchback handled well, good pickup, smooth ride.
Now time for the deal, which is where many dealerships start losing points. The deal provided was exactly what I saw on the internet (I did not qualify to the $500 Mazda loyalty, but I knew that going in). We discussed the financing options 0% versus the current deal of 3.99% with Mazda making the first 2 payments. (The math works out to take the 3.99% with 2 months paid by them unless you are financing the entire cost over and plan to take the entire time to pay it off).
There were a lot of dealership papers to sign and initial, but any time I had a question about something Barby gave me a complete, satisfactory answer. I did have a trade, though I didn't expect much for it walking in (16 years and it had some issues). Then off to the finance person (JR).
JR handled the finance and Florida state paperwork, again lots of papers to sign (including transfer of titles and registration). Again, if I had a question on something, JR provided a complete and satisfactory answer.
Although I'd love less paperwork, I would do it again with these people.
– ZoomZoom19
DealerRater.com
---

"No Pain, Much Gain!"
Bought a new CX 5 and couldn't be more thrilled. Edwin made the whole process easy and painless. SO glad I went to Orlando Sport Mazda after getting the runaround at another Mazda dealership. No hidden fees or haggling, just an upfront excellent deal. Lifetime warrantee…bonus! They go out of their way to make you have an outstanding customer experience. Thanks Edwin!
– Margaret32
DealerRater.com
---

"Great Experience!"
I just want to thank Andrew for all your excellent, professional, personal attention and care you provided to me (and my father) in the purchase of my new 2015 Mazda 3 at Sports Mazda last week. I absolutely LOVE IT! You were so kind to take all our calls and promptly provide us will ALL the information we needed to make an informed decision.In the end, Sport Mazda beat all the other quotes we received and you were the most friendly and courteous dealership we contacted. Thanks for staying late and making sure I was able to drive away to college in my new car. You made it a wonderful experience for my family and me. I will HIGHLY RECOMMEND you and Sport Mazda to all my Gator friends and family!! Thank you again for everything!
– Sophia96
DealerRater.com
---

Just recently purchased a CX-5 from Sport Mazda. I live about an hour and a half from the dealership, but it was well worth the drive. All of the negotiations were done over the phone, including my trade in. They not only had the best price within a 200 mile radius, but they offered me $1000 more for my vehicle. In the past, other dealerships have done this, only to change the price upon arrival. It was a seamless process, and it was a pleasure to work with Luis Acre. He was knowledgeable, courteous, and timely. I would recommend Sport Mazda to anyone, and will be back to purchase my next vehicle. Remember to ask for Luis, he was the best.
---

I highly recommend this dealership. Great vehicles for unbeatable prices.
---

I went up to Sport Mazda to look at a vehicle that I was interested in. I was ready to make a deal but wasn't in a rush to purchase that day. I was planning to get a look and weigh my options, but if it felt right I considered pulling the trigger. From the beginning the experience was really great. The staff was helpful and never pushy.Instead, Dan and Andrew answered my questions and accommodated my needs through the process. The experience was such a good one that I decided to run the numbers to see what we could work out and was very pleased with the process. We worked out, what I would consider, a fantastic deal. The total amount was an excellent value for the vehicle and the monthly payments were right where I wanted them to be. They discussed additional benefits & services with me in a way that was helpful and never a sales pitch. They suggested a few things that would / could benefit me and why and then openly said what they thought was unnecessary, for me personally, to purchase as an addition. It was going so well I decided to make the purchase. I am very pleased that I did.I have a great vehicle at a very reasonable price. They told me that if I had an issues with the vehicle they would take care of it without a problem, and I believe them. I felt very comfortable and relaxed during my whole visit and would stop there first the next time I am making another vehicle purchase. I would highly recommend taking a trip out to see these guys if you are in the market for a new car. Even if you don't find what you are looking for, I believe that you will have a great experience. I can't recommend them highly enough. Thanks again Dan and Andrew!
---

From the second I walked in the door to the second I was driving off in my new car, the service here was impeccable! Edwin went above and beyond my expectations and did a tremendous job in working with me and his internal finance partners to not only get the best deal possible, but get me a deal that I could afford. Not once did I ever feel like he was trying to "pull the wool over my eyes" in order to make a sale. If you're shopping for a Mazda, this is the place to go!