Mazda Maintenance Plans by Zurich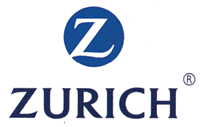 A Zurich maintenance contract ensures the carefree use of your vehicle by providing coverage for services recommended by the manufacturer of your vehicle. Sport Mazda not only provides a top rated new Mazda Service Center but provides each new Mazda owner programs to insure they can maintain their vehicles at great prices.
You'll receive an ID card to present to the service writer at Sport Mazda. Simply bring your vehicle to Sport Mazda for the specified maintenance services. Service professionals who know your vehicle will perform the maintenance services. With five service intervals and five terms to choose from, you select the plan that works best for you!
Intervals
3,000 Miles
3,750 Miles
5,000 Miles
7,500 Miles
10,000 Miles
Terms
1 Year
2 Years
3 Years
4 Years
5 Years
With each maintenance plan, up to two service levels will be provided. The number of times each service level is performed is based on the term and service interval you select.
Maintenance coverage includes parts and labor costs for the following services:
Service A
To ensure long life of your vehicle's engine and operating systems, the following services will be provided: engine oil and filter change; chassis lubrication; ensure proper levels for brake fluid, differential fluid, power steering fluid and windshield washer fluid; inflate tires; inspect air filter, battery brake lights, CV joint boots, emergency brake, headlights, horn, hoses, taillights, turn signals, and wiper blades.
Service B
To help ensure the smooth and safe operation of your vehicle, the following service will be performed: tire rotation.
Emergency Roadside Assistance
With our maintenance plan, you'll also receive emergency roadside assistance. Services include towing, flat tire changes, gas and fluids delivery, jump-starts, and frozen lock and lockout services. Just call the number on your Maintenance ID card to have service providers dispatched. No need to worry about having cash on hand, Zurich will authorize up to $100 per disablement in expenses. You just sign and drive.
Learn More
For more information about the Zurich Maintenance Plans, contact a Finance Manager at Don Mealey's Sport Mazda. At Sport Mazda, we care about you and your car. Call (407) 851-8510 and ask for JR Pires or Juan Cruz.
SEND US A MESSAGE