Credit Challenged Financing | Bad Credit Financing Solutions
Need a car, but worried about getting the financing you need because of credit problems? Don Mealey's Sport Mazda knows that almost 80% of the adult population has had a credit blemish, and nearly 60% of the population cannot arrange a conventional bank loan. Thankfully, Sport Mazda has dedicated itself to assisting credit-challenged customers with a non-embarrassing, non-confrontational approach to automobile financing. We know you need a car and we want to help you.
CNBC recently did a report on the improvement of financing available for customers with credit problems. While it is getting a little better, we still have a long way to go. The report also says that although financing is improving, not all financial institutions offer better rates. Knowing the marketplace is key to finding the best rates. Sport Mazda has Mazda Finance Experts that know where the rates are better, who is approving each type of financing, and how to get you the best deal possible. Our network of brokers and lenders are specially qualified to help people in any credit situation. Let us help you.
The First Step
The first step to securing any type of special financing is the completion of a Secure Credit Application. We have provided a convenient on-line application that has all the information necessary for our Credit Experts to assist you and it available 7 days and week, 24 hours a day. Just fill out and submit the application and we will immediately begin working on your behalf. Let us do the hard work and find you financing that works best for your situation. We are ready to help! Submit your application today!


A free credit repair program compliments of Sport Mazda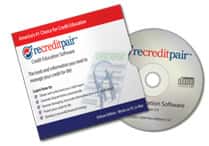 Ever see the ads for free credit reports that imply that simply knowing your credit score might have prevented some catastrophic event. The reality is just knowing your credit score is worthless if you don't know how to improve it.
Don Mealey's Sport Mazda has partnered with the Nation's #1 credit education and improvement system to provide completely complimentary (FREE) access to their famous RECREDITPAIR credit education software. Just ask any member of our staff for a free copy.
At Sport Mazda, we know that buying a car can build your credit, but only if you get the right financing and continue to educate yourself on the steps to improving your credit score. We are dedicated to both. We want to you as a long-time member of our family and know that helping you to learn how to improve and manage your credit is priceless.